Web Pros, Inc. History
An Idea Is Born
While I was a junior in college at University of Wisconsin Green Bay, I was in the meat of my major but this internet thing was starting to come out with dial up modems and "email". I thought it might be a big thing someday, so Ipicked up an HTML 4 book and started learning in my spare time between classes and exams.
A year later, I had formed Web Pros, Inc. and my first web design client purchased a site from me in August of 1998. Since then, my company has grown to a cross county provider of web design, web hosting, gaming, voice server and web marketing solutions.
How Have We Made It For 15+ Years?
The web is a fickle beast constantly providing companies with business one day, and stealing it from another the next. It has been a ride to say the least, but we have show profits year, after year, after year. How do we do this? By keeping our prices affordable and providing awesome customer service.
Give Us A Shot, You'll Be Glad You Did!
With our experienced staff, you won't be disappointed with your design or hosting experience. We have been serving the net in many aspects of service for over a decade. We aren't the "fly by night" or "basement" company you could save a few bucks on, nor are we the overpriced "web firm" that charges bo ku bucks for a simple design. We are here to provide you with a web product at an affordable rate that you can always count on. We are a group of professionals looking to make your web experience as pleasurable as possible. Contact us today!
From Our President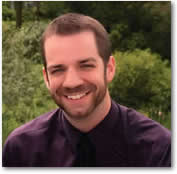 "I want you to be completely happy with our service, no matter how big or small your bill with us may be. Whether you pay us $2.40 a month for a voice server, or order multiple web sites with multiple web hosting packages for thousands of dollars, you are important for our ongoing success." - Eric Jensen